The Home of Rutgers' Online Gaming Community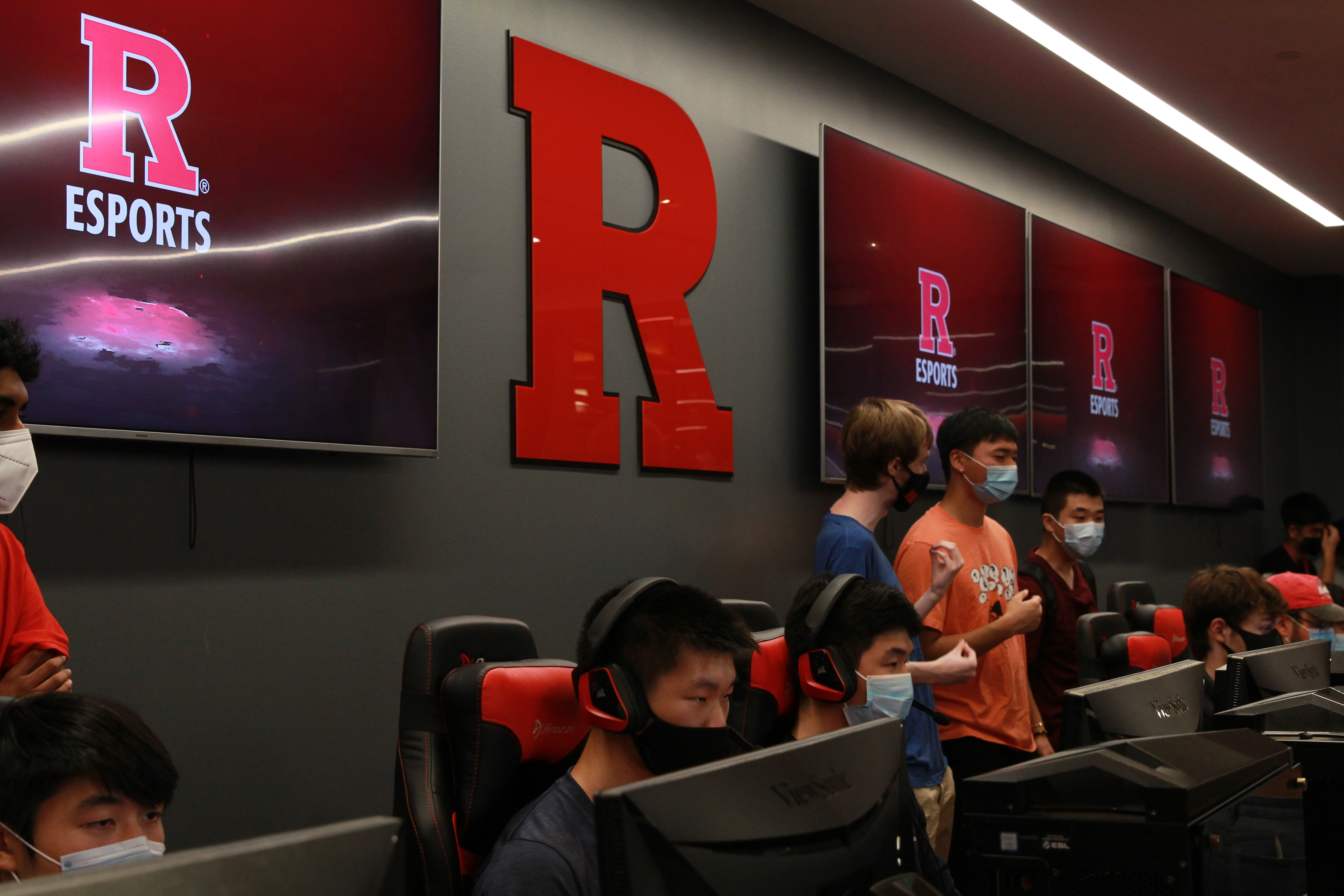 The Rutgers Esports Center is a 2,700 square foot facility with 60 MSI gaming computers, 12 of which are equipped for players to play in national competitions. In addition to the competitive gaming stations, there is a space for console gaming for more casual players; a CRT station for gamers to bring their own equipment; and a VR experience.
The mission of the Esports Center is to create opportunities for student gamers to acquire crucial academic, social, and psychological skills through partaking in the Center services, programming, and community. We believe that students are best suited to develop and grow when they are given the opportunity to learn through the lens of their passions. We aim to improve the student experience, enhance academic learning opportunities, and create an area of distinction for the university through creating a physical home in which to foster the growth of the Rutgers gaming community.
The Esports Center is located inside the Busch Student Center near the food court. 
For more information, follow Rutgers Esports on Facebook, Twitter, Instagram, YouTube, Twitch, and Discord.
Learn more about our games and technology.
Reserve Space in the Esports Center.
Hours
The Esports Center will be closed for the summer beginning Monday, May 8.
Mon – Sun: CLOSED
Hourly Rates
Students
$3.00 per hour (for gaming computers) 
Consoles and VR are on a first-come, first-served basis.
Student Bundles
Weekly Pass: 6 hours for $15 ($2.50 per hour; $3.00 savings) 
Monthly Pass: 24 hours for $54 ($2.25 per hour; $18.00 savings) 
Semester Pass: 90 hours for $180 ($2.00 per hour; $90.00 savings) 
All bundle packaging is for gaming computers; consoles and VR are on a first-come, first-served basis.
Alumni/Faculty/Staff
Hourly Rate: $4.00
Community Members
Hourly Rate: $6.00
*RU Express and credit cards are accepted.*
Join one of our Esports Clubs  
For more information on our esports clubs, please visit the Rutgers Esports website.
Contact the Rutgers Esports Center
Email: esportscenter@echo.rutgers.edu 
Phone: 848-445-1305