On Campus Employment Prepares Students for Career Success
Student Centers and Activities offers a wide variety of jobs for students conveniently located on campus. We believe our employment opportunities are not just another way to earn money, but also an opportunity for our students to develop necessary career skills outside the classroom, making our students more marketable and successful in the working world.  
We Are Here to Build Your Skills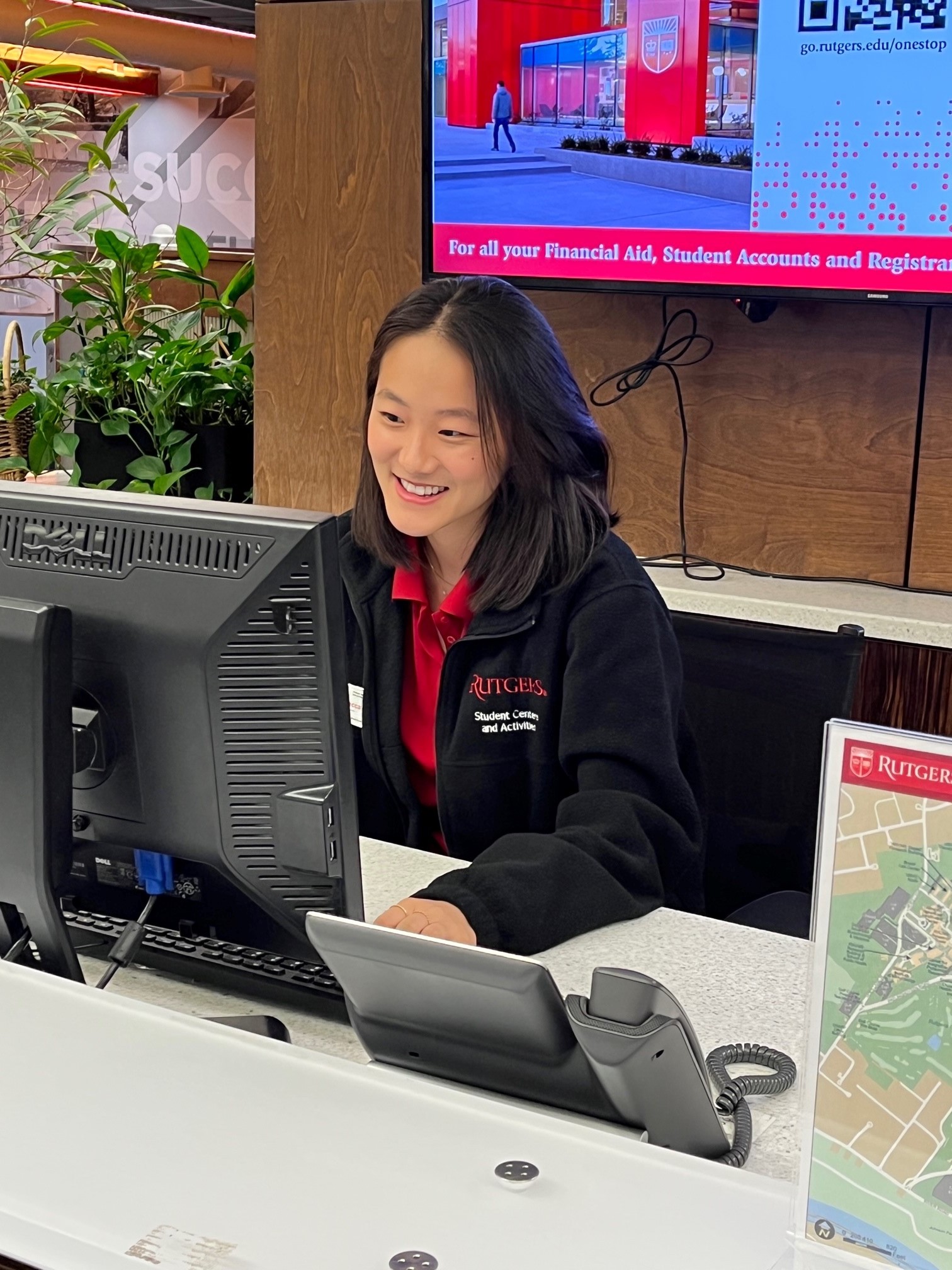 The top skills employers look for from college graduates are skills you have the opportunity to develop as part of our team. Career readiness skills are:
Career and Self Development – build an awareness of one's strengths and weaknesses, navigation of career opportunities, and network to build relationships and connections to future opportunities. 
Communication – practice in effectively exchanging information, ideas, facts, and perspectives with persons inside and outside our department. 
Critical Thinking – practice in identifying and responding to needs based upon evaluating situational context and logical analysis of relevant information toward making a decision. 
Equity and Inclusion – demonstrate awareness, attitude, knowledge, and skills required to equitably engage and include people from different backgrounds. 
Leadership – recognize and capitalize on personal and team strengths to achieve organizational goals. 
Professionalism – demonstrate effective work habits, acting in the interest of the larger community and workplace. 
Teamwork – build and maintain collaborative relationships working effectively toward common goals. 
The Best Job is On Campus
Working on campus is convenient for our students and allows them more time engaging with the Rutgers community and less time in traffic. Additionally, you can count on the following benefits that are unique to on campus employment: 
Real experience you can brag about
Flexible schedule to support your academics
Professional development opportunities
Connections that last a lifetime 
Ready to join our team? See our list of open positions here.
Applications are currently closed. Please check back soon.
Frequently Asked Questions
Who can apply for these positions?

To apply, you must be a current undergraduate student at Rutgers University, and some of our positions require students to maintain a cumulative grade point average of 2.5. Students must have a satisfactory student conduct record and meet the job requirements outlined in the formal job description.

What type of characteristics or abilities is the department looking for in a team member?

Our student staff is made up of a diverse group of individuals from various backgrounds with different personalities, strengths, leadership, and work experiences. Each individual's uniqueness is what makes our department unique. Some of the qualities we look for in our leaders and those that we find make them most successful include: management skills, reliability, adaptability to change, a strong work ethic, and an ability to work in and with diverse teams. 

Why should I consider joining Student Centers and Activities?

All of the employment opportunities in Student Centers and Activities offer a unique opportunity to engage and network with a variety of peers, campus and community members. Our positions also help students develop skills that future employers are looking for, including problem solving, the ability to work with others, and lead a team.

If I have additional questions, who should I contact?

Please email sca@echo.rutgers.edu if you have questions or if you need more information.