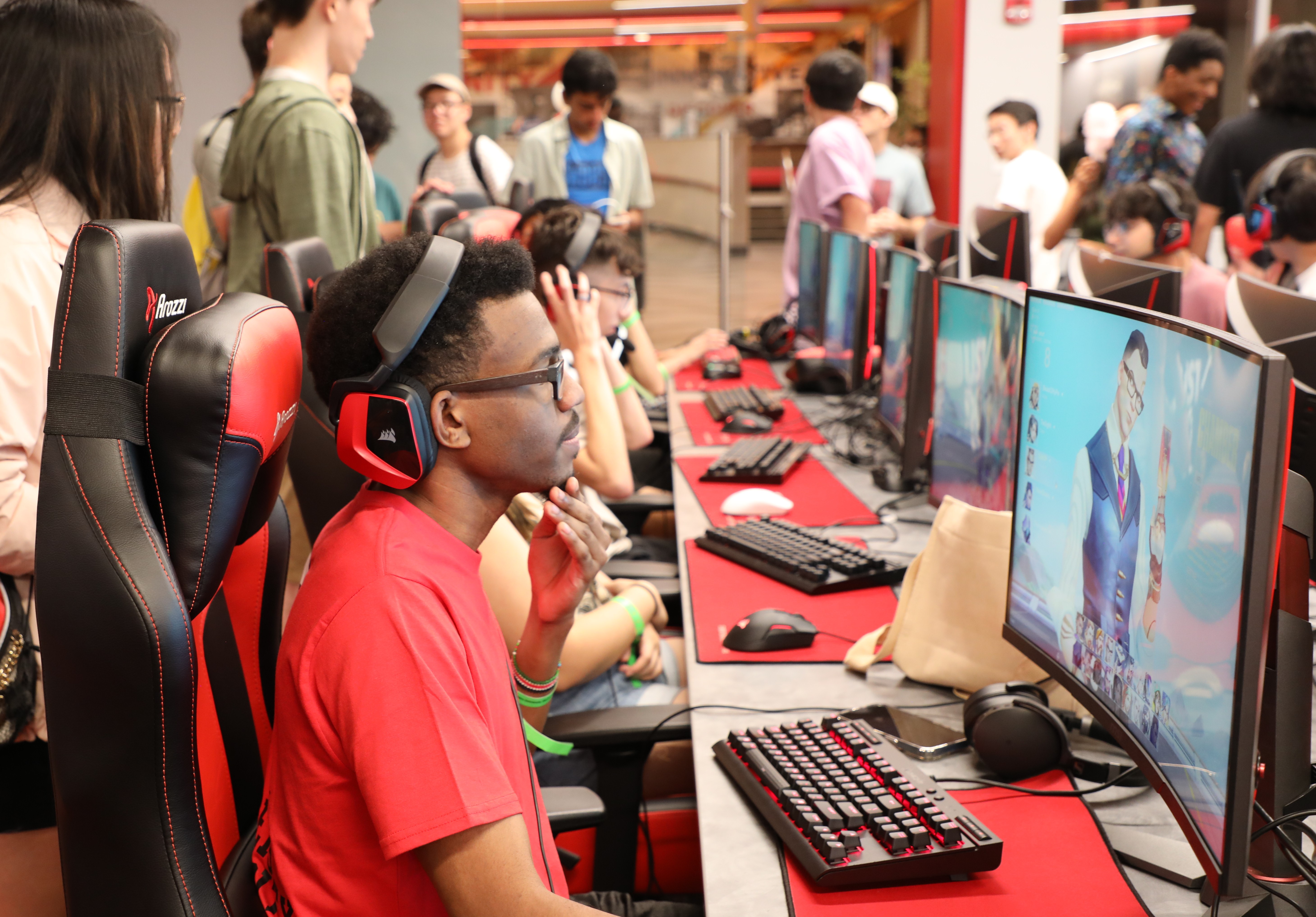 Reserve our Esports Center for your next event!
The Rutgers Esports Center is a 2,700 square foot facility with 60 MSI gaming computers, 12 of which are equipped for players to play in national competitions.
Please contact our Meetings and Events team at 848-932-8821 or via email at: centerres@echo.rutgers.edu to reserve space.