Stay tuned for information on Homecoming 2023 – we can't wait to see you there!
Scarlet Together, Scarlet Forever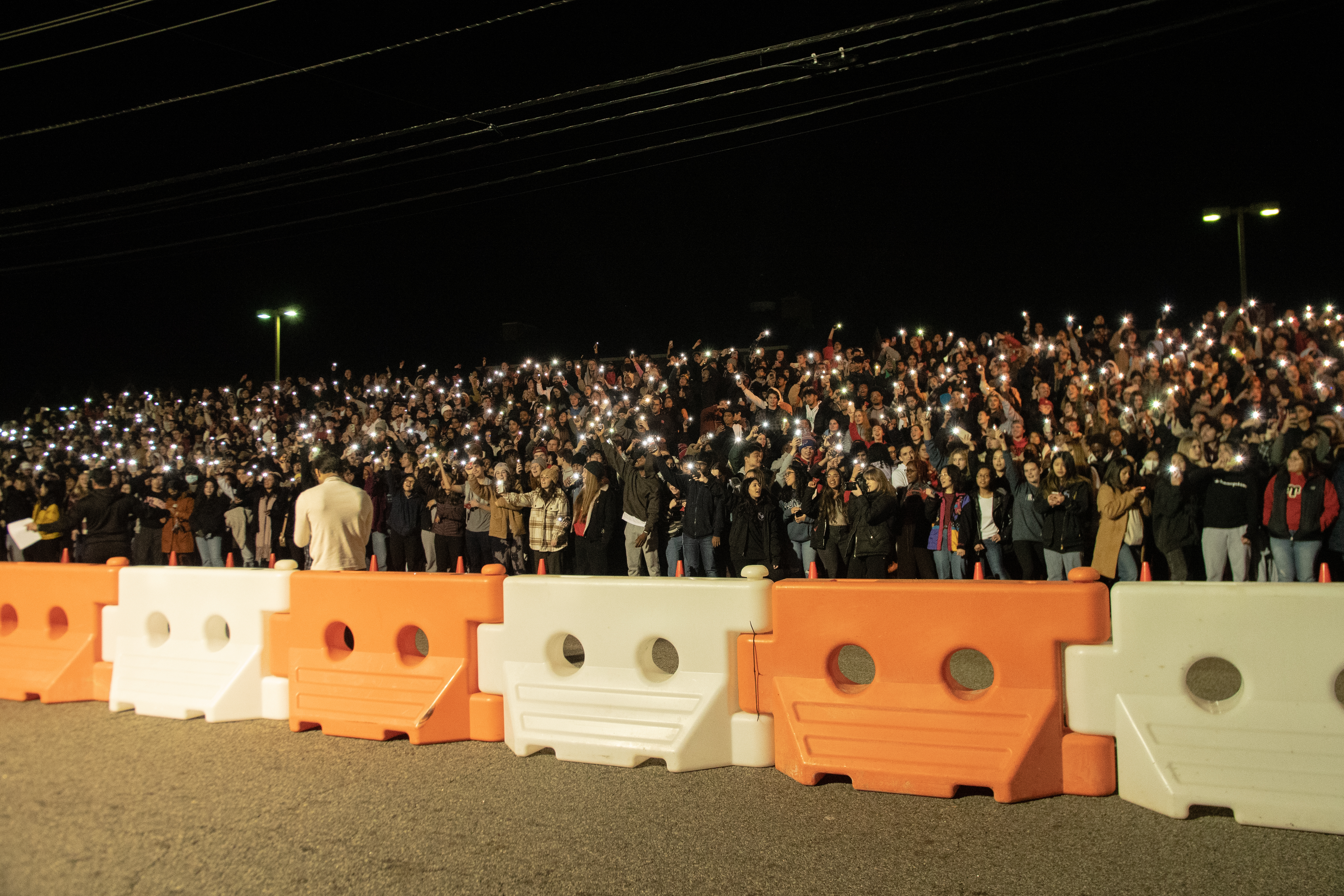 It's time to show your scarlet pride at Rutgers Homecoming on October 20–22! Homecoming is a great opportunity to make and renew meaningful connections and to celebrate the amazing achievements happening at Rutgers every day. No matter what area of the university you graduated from, come home to a place where history is always in the making—and where you know you'll always belong. View the schedule of events here.
Purchase discounted alumni tickets to the Homecoming football game and join the Rutgers Alumni tailgate!
Visit school and interest group tents in Athlete's Glen from 9am-11am before the football game to network with fellow alumni and pick up special giveaways! The following schools and groups will be in attendance:
Rutgers – Camden
Rutgers – Newark
Rutgers Biomedical and Health Sciences
Douglass College
Edward J. Bloustein School of Planning and Public Policy
Latinx Alumni Association of Rutgers University
Rutgers African-American Alumni Alliance (RAAA, Inc.)
School of Arts and Sciences/ Rutgers Alumni for the
School of Arts and Sciences
School of Communication and Information
School of Environmental and Biological Sciences
School of Engineering (8am-11am)
Veteran Alumni of Rutgers University
Book your hotel room at the Hyatt Regency New Brunswick today.
Homecoming Charity Bed Races
Register to participate in the Fourteenth Annual Homecoming Charity Bed Races on Thursday, October 20! Teams of students race down Sicard Street (right behind the College Ave Student Center) for a chance to win highly-coveted trophies and programming funds. Participating also provides students in New Brunswick with much–needed fidget toys and noise–cancelling headphones. Each team will need to donate a minimum of 25 brand new fidget toys and 2 sets of brand new noise-cancelling headphones for Roosevelt Elementary school to be used by students. (Appropriate noise-cancelling headphones can be found at Five Below or Target for approximately $7 – $10 each.)
Registration ends October 16 at 11:59pm. (Read our 2022 Bed Races Rules & Regulations.) 
The Fourteenth Annual Homecoming Charity Bed Races will kick off on Thursday, October 20 at 9pm. We hope to see you there! 
For questions, email RUPAtraditionscommunity@gmail.com. 
Late Knight: Homecoming Edition
Join us for Late Knight: Homecoming Edition on Friday, October 21! From 9pm to 12am, we'll see you on Morrell Street (next to the College Ave Student Center) for a night featuring a DJ and dancing, Rutgers giveaways, a photo booth, food, and more! As always, Late Knight is free. See you there!